MISSION: To educate and equip couples in Central California with healthy relationship skills that help prevent domestic violence and create emotionally healthy homes for children.
VISION: A community of Healthy Marriages. Happy Kids. Strong Families.
SCOPE: Our coalition reaches out to individuals and couples in the Fresno/Madera County area and beyond.
GOAL: Our goal is to impart practical relationship skills to engaged and married couples, single parents and their children.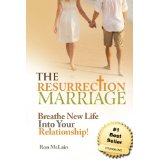 HISTORY: In July, 2004, Ron & Joan founded Marriage Mentoring Ministries, Inc., (MMMI) in an effort to help improve the quality of marriages and families in Central California. MMMI works primarily with churches and has seen more than 240 couples trained from 43 different churches. In 2006 the McLains founded the Healthy Marriage Coalition in order to provide marriage education classes to churches and the general public. They have been in the ministry since 1974 and have served with Campus Crusade for Christ, two local churches and, most recently, Link Care Center in Fresno, California as Director of Pastoral Care. The McLains have three grown children and three grandsons and two granddaughters who all reside in Fresno, California. They have a daughter, Michelle, and a son, Alex, waiting for them in heaven. In 2014, Ron authored the #1 best-selling book on Amazon in the counseling category, "The Resurrection Marriage: Breathe New Life Into Your Relationship."